Our Signature journey programs are a collection of our most sought-after experiences; they form the foundation of our delivery and are part of what allows The Outdoor Education Group to deliver such powerful experiences to students like yours. Journey programs engage your students in adventurous activities, helping build emotional, social, physical and environmental awareness.

SIGNATURE JOURNEYS
For us, learning expands beyond the confines of the traditional classroom to promote student engagement, wellbeing and growth; that's why we provide multi-day journeys to suit age, ability, and the outcomes and learning objectives required by your school community.
Our Signature journeys are typically 3 or 5 days in length and are perfect for middle and senior school students; they have been carefully shaped and formulated over many years to inspire and challenge the next generation of school, community and professional leaders.
With over 36 years of experience delivering outdoor education programs to young Australians, we celebrate our most popular journey programs in Victoria and invite you to join us with a call to adventure.
VIBRANT LEARNING ENVIRONMENTS
We deliver Signature journeys across Victoria, New South Wales, South Australia and Western Australia in some of Australia's most dynamic and vibrant landscapes.
Our most popular programs are delivered in locations we have been operating in for many years, enabling us to habitually deliver a superior student experience and ensuring the highest level of outcome facilitation.
Across Victoria, we deliver Signature journeys in:
Camp Marysville
Camp Jungai
Bush Camp Eildon
Lake Eildon
Wilsons Promontory National Park
Waratah Bay
Murray River
Gippsland Lakes
Mornington Peninsula
The Murray to the Mountains Rail Trail
High Plains (during summer)
Mt Stirling (during summer)
SIGNATURE JOURNEYS IN BUILDING RESILIENCE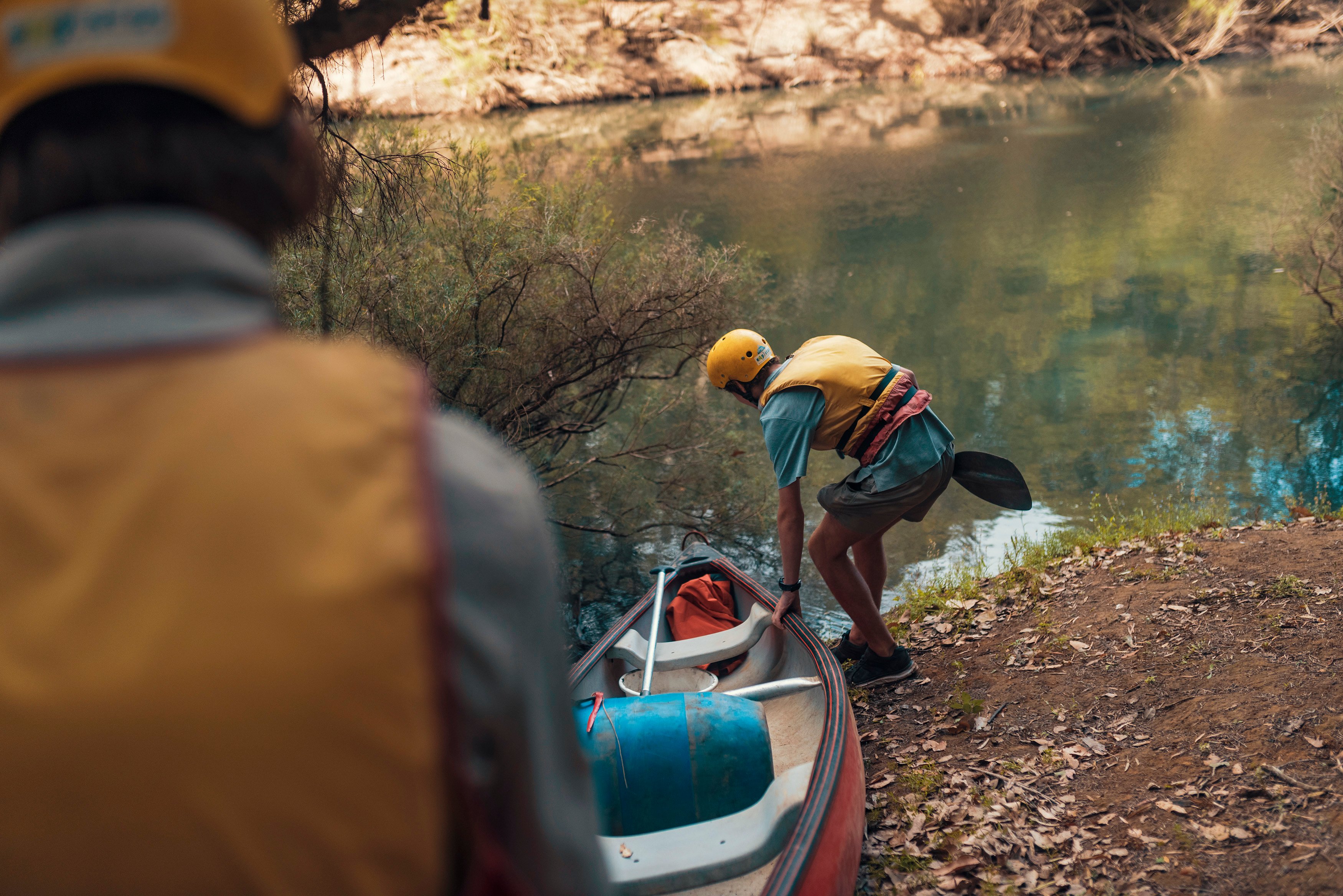 STUDENTS GROW FROM EXPERIENCE
Our resilience journeys allow your students to face and accept meet obstacles and create a space for each young learner to shine in their own way. The program outcomes emphasise facing and accepting challenges, decision-making, communication, and collaboration, enabling each young learner to exercise their strengths and explore their shortcomings.
Our resilience journeys are a powerful way for students to build self-awareness, a sense of social and personal responsibility and resilience. Learning how to respond positively to obstacles empowers young people to become self-reflective and take responsibility for their actions.
POSITIVE DEVELOPMENT THROUGH ADVENTURE
Group initiatives invite students to collaborate and strategise like never before as they draw on self-control, self-efficacy and adaptability as they observe themselves and their peers attempt and reattempt tasks and celebrate their successes together.
Canoeing poses barriers requiring students to problem-solve and work together to achieve their personal best. They are encouraged to acknowledge errors, recognise the abilities of their peers and support one another as they explore various approaches to decision-making and critical-thinking strategies.
RICH SURROUNDINGS
Resilience programs can be delivered in various locations around Victoria; however, the Murray River is a favourite of both schools and students and our team loves being there too!
Your students have the opportunity to experience the untapped natural wonder of one of the world's longest navigable rivers. A mountain stream in its upper reaches, the Murray River turns into a meandering waterway lined with magnificent forests of red gum and sandy beaches in its lower reaches.
The region is home to wildlife, supporting over 350 varieties of birds and many species of reptiles, mammals, and fish. The Murray River region is not only magnificent in its natural diversity but is also steeped in Indigenous history, culture and spiritual significance.
SIGNATURE JOURNEYS IN SHAPING LEADERSHIP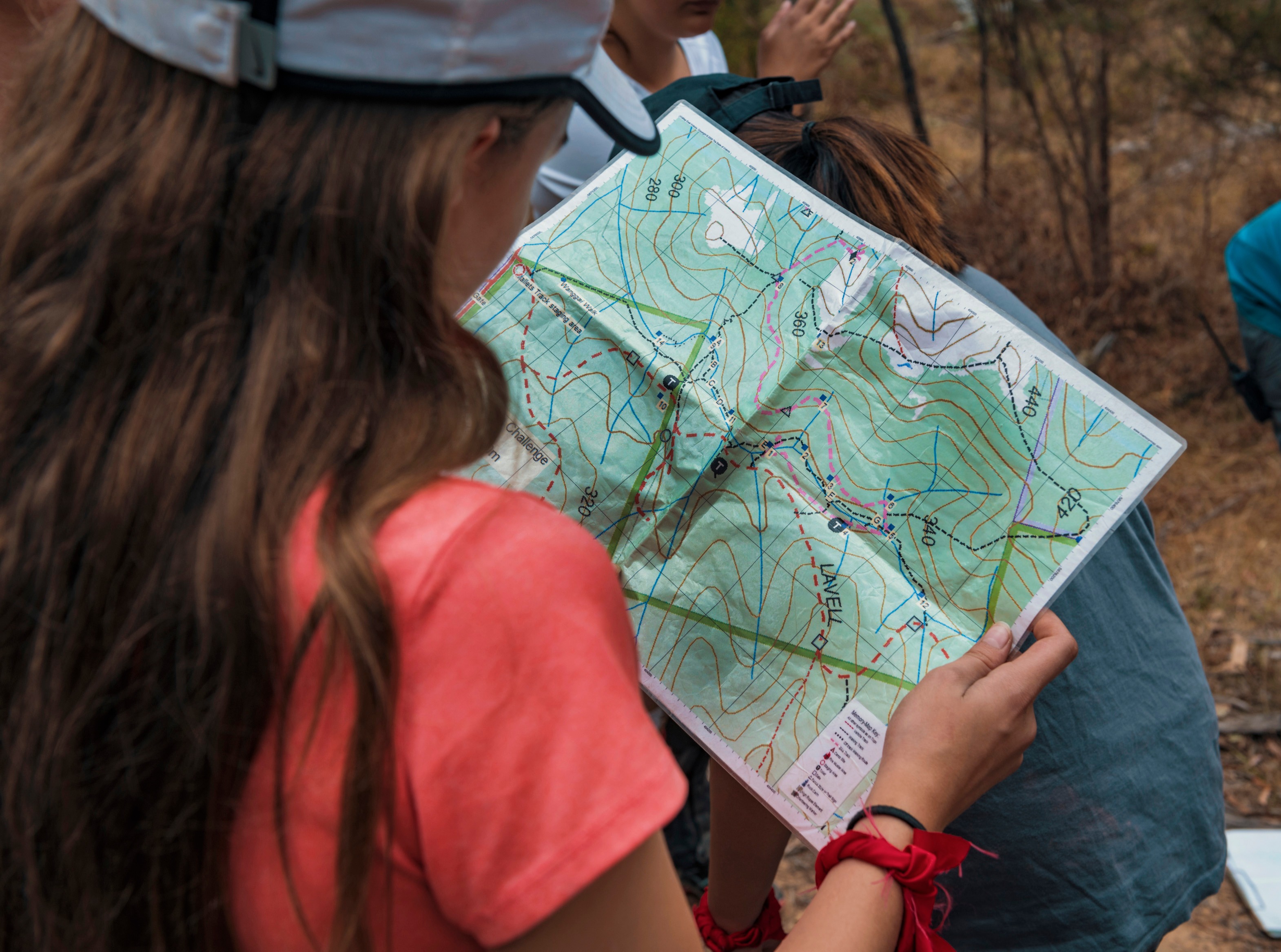 FUTURE LEADERS
We live in a world in which leaders are capable of accomplishing great things. We know leadership is something young people develop through their experience and we believe all young people deserve to be equipped with the leadership skills they need to make a positive impact in the world.
Our leadership journeys enhance student leadership and give them opportunities to practice and hone their skills in a supportive learning environment providing immediate feedback. With an emphasis on communication, teamwork and fellowship, our leadership journeys facilitate young people's transition into the community and adulthood.
CREATE A CULTURE OF OWNERSHIP, COLLABORATION AND COMMUNITY
In pairs, students work together to apply all they have learnt to steer their canoes or climb a rock face. They learn to trust their partner and rely on each other for support, both emotionally and physically, as they learn new skills and explore their capacity.
Navigation activities require students to take on roles and responsibilities; they must master basic compass and map-reading skills as they work collaboratively to measure distance, consider time and plan their route. Students are encouraged to have confidence in their approach and decisions and support their teammates as they chart their own path.
LEARNING ON THE LAKE
One of the most popular venues for our leadership journeys is Lake Eildon National Park – only a 2-hour drive from Melbourne.
Boasting over 500 kilometres of coastline and a wide variety of terrain and landscapes, from open bush to dense vegetation, Lake Eildon National Park provides the perfect environment to explore, engage, and educate.
SIGNATURE JOURNEYS IN DEVELOPING ENVIRONMENTAL CONNECTION AND STEWARDSHIP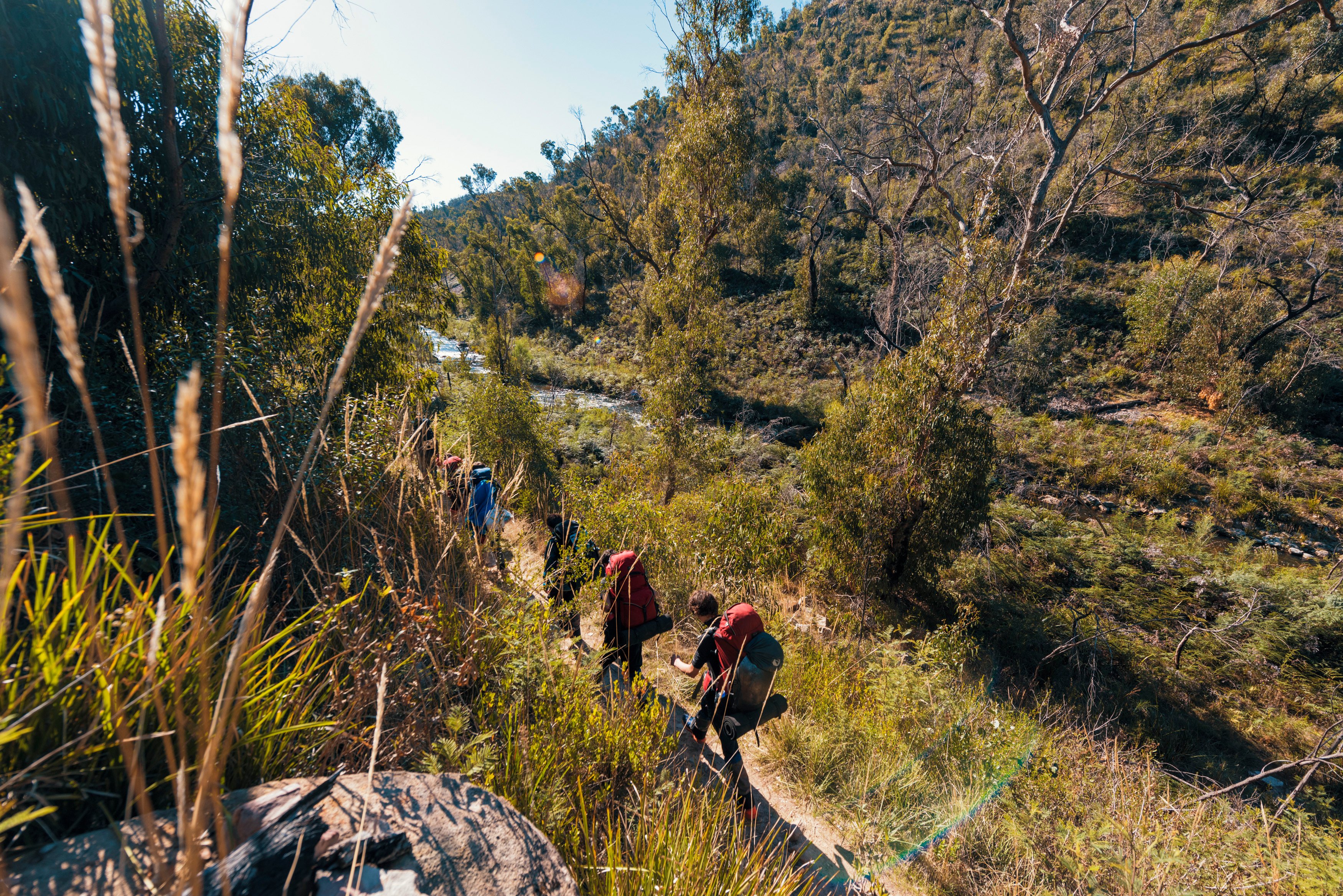 SHAPE RESPONSIBLE COMMUNITY LEADERS
Today's young people will be tomorrow's leaders in the battle against the climate crisis. Climate change, resource shortages and our throwaway culture make nurturing a love for nature and the environment more important than ever. It's vital students understand the concept of sustainability and the importance of caring for their environment so they can become responsible community members and leaders.
Our Signature journeys in environmental connection and stewardship inspire environmental awareness in your students and a sense of social and personal responsibility.
By encouraging reflection, responsibility and effective communication among your students, they become empowered to share their voice and make a difference at their school and in their communities.
AFFECT CHANGE IN YOUR STUDENTS
During camp set-up, nature art and cooking sessions, students fully engage with their surroundings and learn about sustainable practices. An introduction to Leave No Trace principles imparts responsible approaches towards waste, kitchen scraps, soaps, toileting, animal safety. Students develop good camp etiquette and the knowledge to address environmental issues in their everyday lives.
Large group activities such as bird-watching during bushwalking provokes foresight and encourages students to understand how their decisions and actions affect the environment as they learn about land care and native Australian flora and fauna.
NATURE CONNECTION
Wilsons Promontory National Park is a favourite among our team for good reason. The southernmost tip of Australia dominates with granite bluffs, prolific wildlife, and pristine beaches, offering an exciting range of environments and activities with Challenge by Choice options, including an overnight hike to outstation campsites.
SEQUENCES FOR GREATER IMPACT
Our Signature programs operate effectively as standalone experiences; however, they truly come into their own when implemented as part of a sequential program.
Sequential programming introduces your students to varying and age-appropriate adventures and activities, enabling growth and development from one year to the next.
A sequential approach to your outdoor education programming means your students consistently build on the previous year's experiences and provide a long-term strategy towards student engagement, development and growth.
Enquire now to speak to someone about the Signature journeys available in Victoria.