School camp is a fantastic opportunity for students to develop new skills, explore ideas, different environments, and build friendships. However, for some parents and young people, school camp is an unfamiliar world. The Outdoor Education Group are school camp specialists. Our camps are buzzing with school children year-round and we're here to dispel some of the myths surrounding school camp and ensure the lead-up to camp is the positive experience it should be for everyone.
MYTH #1: THE SLEEPING ARRANGEMENTS ARE BAD
AKA SCHOOL CAMP PROVIDERS DO NOT CONSIDER THE COMFORT OF THEIR VISITING PARTICIPANTS.
TRUTH
Sleeping at one of our centre-based camps will be much like being at home. Students sleep in comfortable, shared cabin accommodation with air conditioning and bathroom facilities – all they need is their sleeping bag and a pillow!
Our bush camps invite students to experience the natural world in a semi-remote setting with fewer amenities and will often provide tented accommodation for nights spent under the stars or shared bunkhouse. Sleeping at one of our bush camps is an unforgettable experience. From pitching a tent to building a campfire, nights spent amongst nature provide cherished childhood memories.
The opportunity to live separate from parents for a short period is an exercise in independence and self-reliance for young people. Our camp programs offer a strong sense of community, teaching students how to live amongst in a setting far away from home.
OUR TIP
Sleeping in a tent can be a very new and exciting experience for students, and sometimes overwhelming. Ensuring students have the right gear can make sleeping in a tent as cosy as sleeping in your bed! Warm clothes and a good quality sleeping bag can make all the difference. Our staff will happily provide you with recommendations prior to camp. We suggest a sleeping bag with a hood for extra warmth!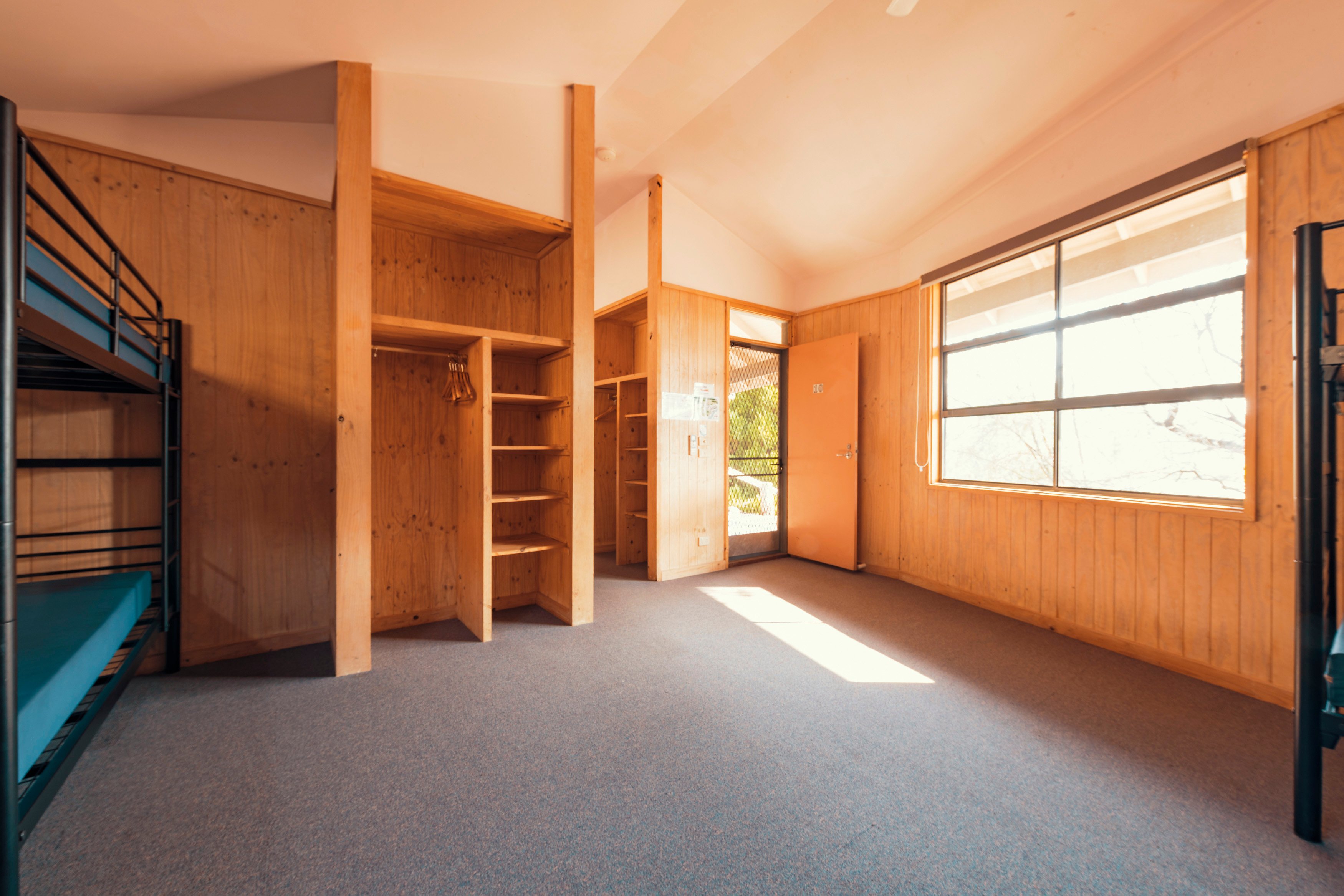 MYTH #2: PERSONAL HYGIENE IS NOT MAINTAINED
AKA DURING SCHOOL CAMP, STUDENTS ARE NOT GIVEN THE OPPORTUNITY TO BATHE, WASH THEIR HANDS OR BRUSH THEIR TEETH.
TRUTH
We've got hygiene covered too! Bathroom facilities are never far away at our centre-based camps and daily showers are part of the routine.
The idea of practising good hygiene and using a bush toilet while enjoying a stay at one of our bush camps can cause some discomfort among students. We have found it helpful to approach these things with a sense of humour. After all, everyone will need to go at some point, and we've had plenty of practice. Your Outdoor Educator will talk your students through the whole process so everyone will be clear about procedures and expectations.
Personal hygiene, for example, teeth brushing and handwashing can be performed quite comfortably while attending a bush camp. Outdoor Educators will ensure your students have access to soap and water throughout the day.
For young women who might experience their period while on camp, our Educators know how to ensure their experience is positive regardless of the circumstances. We provide sanitary bins in the communal female bathrooms and the cabins have bins in them. Our Outdoor Educators and Camp staff have sanitary pads and tampons in their first aid kits.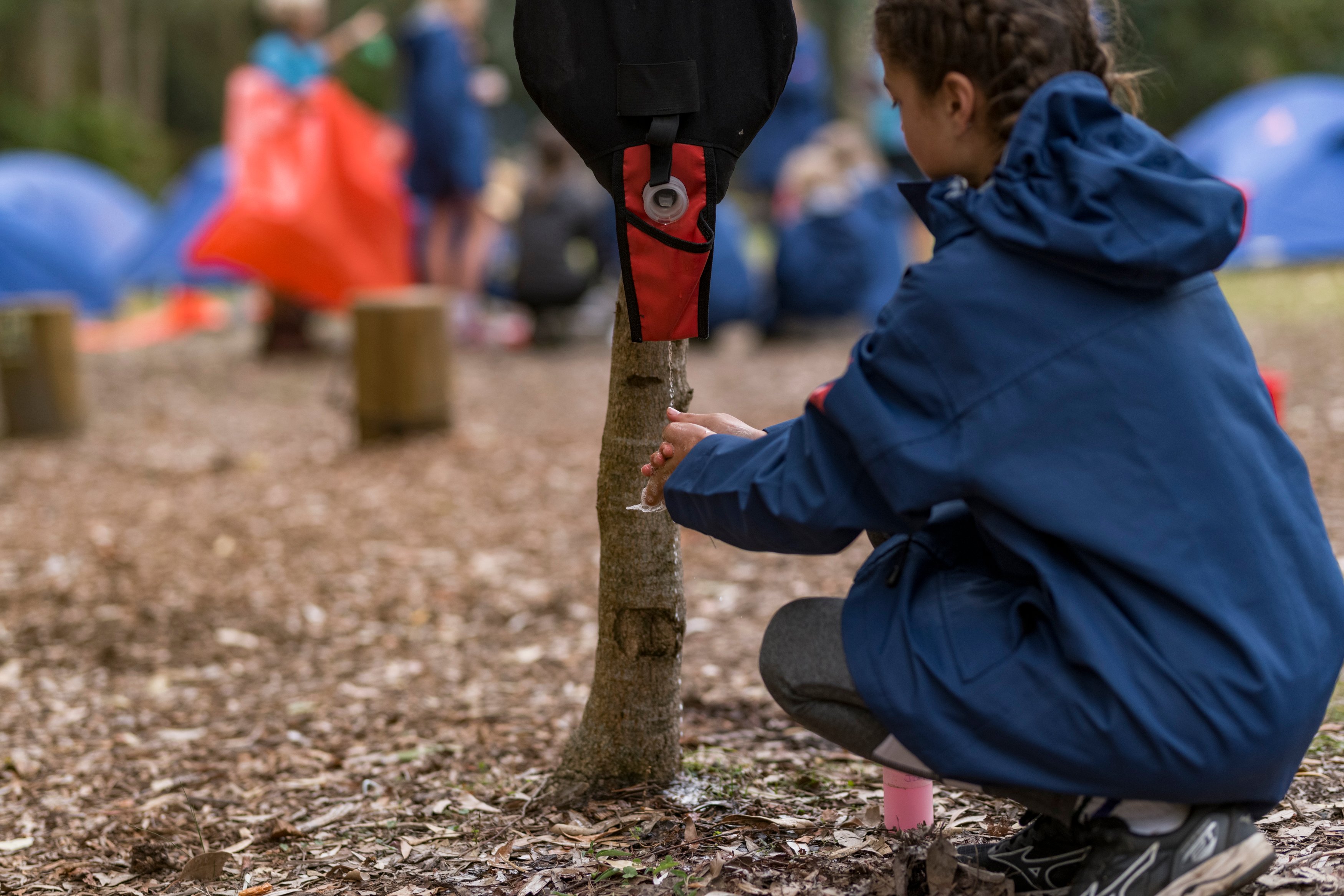 MYTH #3: CAMP FOOD IS TERRIBLE
AKA THE FOOD PROVIDED AT SCHOOL CAMP IS AN AFTERTHOUGHT – IT ALL TASTES TERRIBLE!
TRUTH
School camp is a time for young people to try new activities AND new food! The Outdoor education Group's Catering department are experts at providing nutritious and tasty meals for active students from fresh, locally sourced produce. Our menus are carefully tailored to the program's location, duration, focus, students' age, gender, and specific dietary needs and preferences, including vegetarian, Halal, Kosher, and vegan.
Depending on the program, cooking is a time-honour group activity and at some of our centre-based camps, students participate by collecting fresh ingredients from our kitchen-garden to prepare!
Our expert Catering team take great pride in providing 280,000 meals each year to our participating students. While we can't promise each meal will be everyone's favourite, we can promise to provide a wide variety of foods in the correct proportions to support young peoples' bodies and help them maintain their energy levels, stay motivated and healthy and enjoy their experience with us.
Our Catering team are not only responsible for keeping students and school staff full, healthy, happy and energetic; they are also responsible for ensuring our Outdoor Educators are well fed. The food served to students during all our programs is the same food served to us. And we love it!
Andy Macbeth, Client Program Manager, says, "my favourite camp meal is homemade wood-fired pizzas served at Marysville because of the crazy ingredient combos you can have, and the fresh herbs from the kitchen garden make it a very memorable and tasty meal!"
Some of our other favourites include beef casserole and mash, porridge with oats for breakfast and finishing off the day with a hot chocolate around the campfire.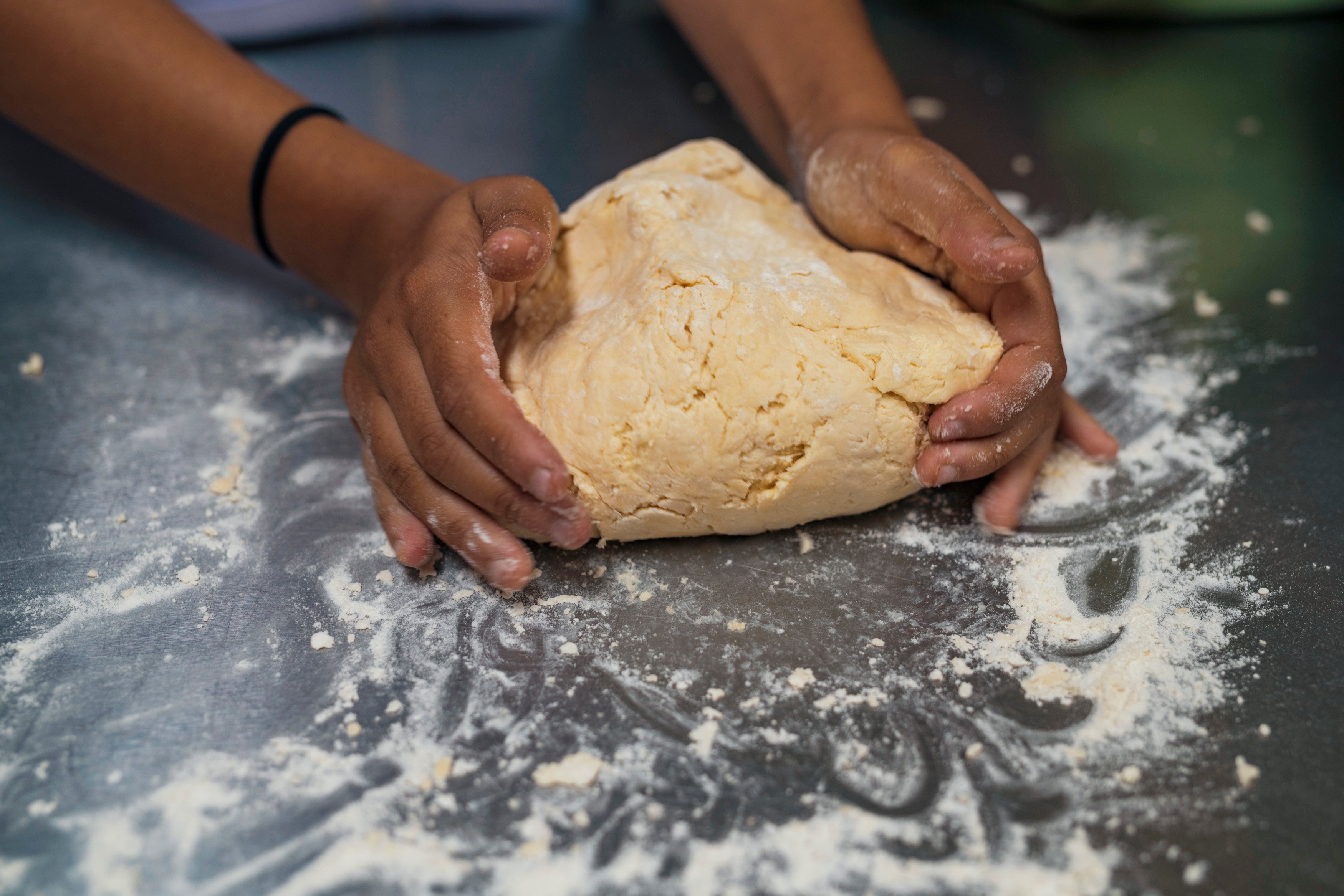 MYTH #4: THE ADVENTURE ACTIVITIES LOOK DANGEROUS
AKA THE ACTIVITIES ARE UNSAFE AND STUDENTS ARE NOT ALWAYS SUPERVISED.
TRUTH
The Outdoor Education Group work hard to ensure all students are supported while on program.
Our programs are designed specifically to match the cohort's age, challenge and skill level. Through collecting and reviewing medical information, we can make plans to accommodate students with specific needs and provide appropriate activities for all students' abilities. This information is passed through to our Outdoor Educators, who check in with students to ensure they have what they need, both physically and emotionally, during camp.
Our Outdoor Educators are activity specialists who receive ongoing reviews and training in their respective activity fields; they are ever-present and ensure students are fully supported.
Students will learn the necessary skills for the activities they will participate in, like rock climbing, cycling, abseiling or canoeing. Our Outdoor Educators will prepare students by teaching them things like readying a harness, chopping vegetables, holding a paddle or cooking on a Trangia, always making sure they have the right equipment and are using it safely. These skills are passed down through experiential lessons. Outdoor Educators facilitate the learning process – not just how to do something but to understand why.
All programs have a Course Coordinator who is the on the ground 24-hour contact for the groups – they work to support the staff and students in the program. They liaise with every group twice a day. They may also provide support in the event of medical needs or those with pre-existing conditions or injuries requiring medical attention.
The Outdoor Education Group is committed to maintaining the highest standards of conduct and professionalism. We have in place the relevant standards and policies relating to child safety, including a specific Code of Conduct to ensure children on our programs remain protected, happy and empowered while learning.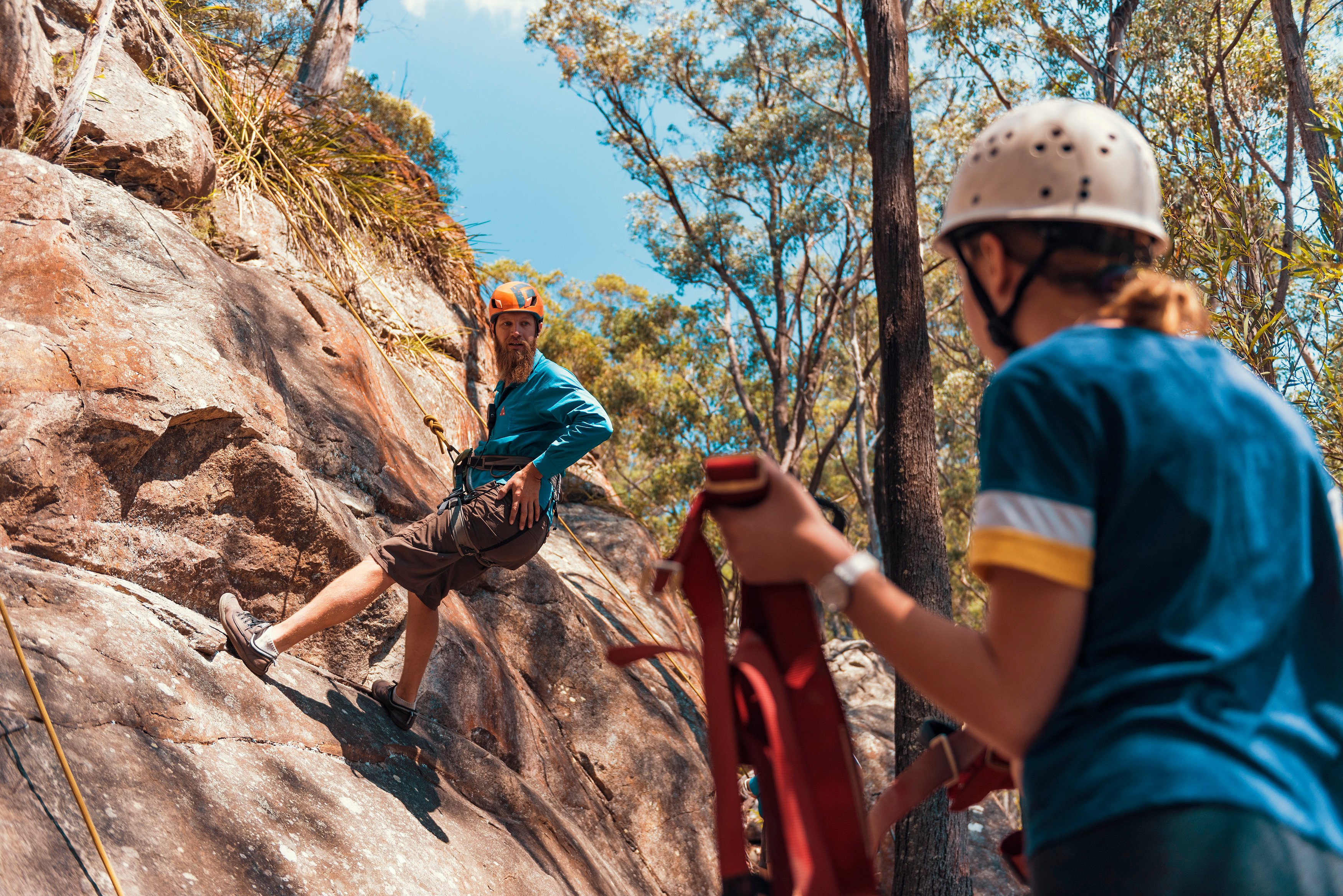 MYTH #5: CAMP ISN'T FOR EVERYONE
AKA SCHOOL CAMP IS ONLY FOR STUDENTS WHO LIKE NATURE
TRUTH
In our 36 plus years, we've certainly found this to be untrue. Our camp programs cater to all personality and learning types by including a varied selection of activities; teamwork and solo activities, fun on land, water, or sky, allowing each individual to shine and excel.
With us, campers enjoy their favourite outdoor activities and are given the opportunity to open the door to trying new things. No matter where the camp is located, which activities are pursued, or what time of year it is, each student can find value in their experience and leave with a greater understanding of themselves and the world around them.
No matter their baseline, school camp provides young people with the space to develop their own identities and autonomy. Away from the pressures of school and far from family roles and expectations, students can explore themselves. Instead of having a parent guiding them, students visiting our camps negotiate new routines, rely on self-discipline and problem-solve independently.
When they feel responsibilities are delegated to them, like dressing well for the day's activities or getting out of bed on time, they rise to meet them. And in doing so, discover they are capable of more than they know.
Camp exposes students to a holistic learning experience that is more profoundly impacted by students' attitudes than ability. Our Outdoor Educators are experts in delivering games and initiatives to help break barriers among students, allowing them to learn by doing and ensuring each student has opportunities to extend themselves.
With us, students develop a renewed sense of self; that's why we always see happy faces hopping on the bus at the end of program.
A Year 7 student participant from Ballarat Grammar said, "I had a really good time at camp. The experience is definitely one I will always remember. The location was beautiful with comfortable cabins and I learnt a lot! I can't wait for next year's camp."

JOIN US AT ONE OF OUR CAMPS!
While new experiences can be thrilling, we understand they will often be approached with some apprehension; we've been guiding young people in the outdoors for decades and we believe this to be a natural part of the process.
School camps are an integral part of any Australian student's learning experience because they offer endless opportunities for students to grow in meaningful ways. School camp is a unique venue for development, allowing students to explore independence, resilience, self-regulation, heightened social and interpersonal skills and self-confidence while having fun learning new skills – all vital for a young person's transition into adulthood and beyond.
Our school camps experiences are designed to include challenging activities, which place students in new, unfamiliar settings, offering them a chance to build a new foundation of competencies, of which the benefits extend into the classroom and many other aspects of life.